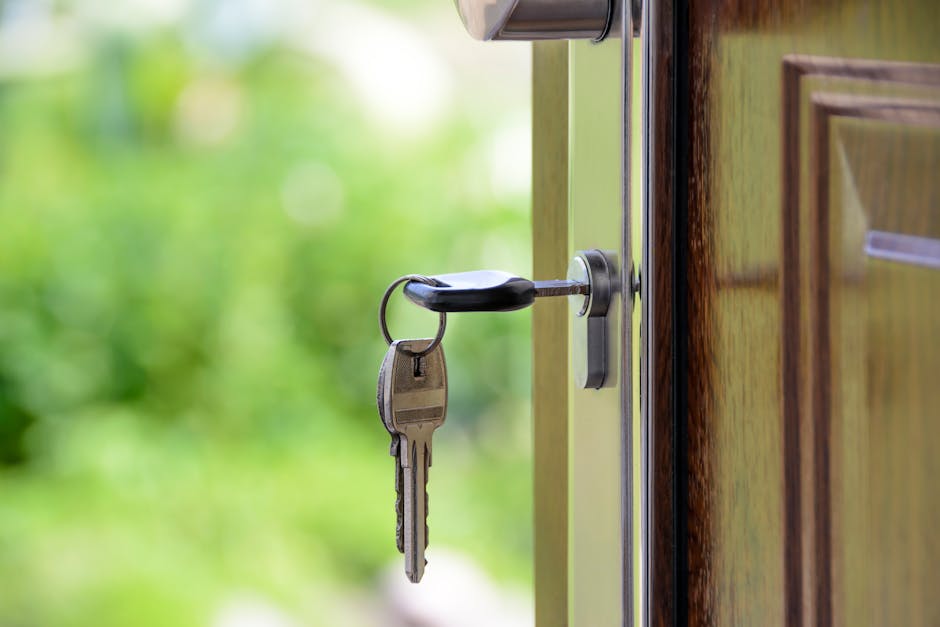 Our homes are our sanctuaries from the world, and no one likes to think of the worst happening. But the truth of the matter is, security incidents can and do happen, and prevention is always better than cure. Taking the time to audit and address the safety and security of your family home could save a lot of heartache in the future. Most crime is opportunism, so putting a few simple measures in place can really help to ensure that your home doesn't become a target.
Be Careful With Keys
In the excitement of moving into a new home, the keys and locks may have been the last thing on your mind. But if you didn't take the chance then to have the locks changed, do so now. Otherwise, you don't truly know who has a key to your property and where they may leave it lying around. Avoid labeling your keys with any kind of identifying information, such as a name tag. You don't want to make it easy if you happen to lose them or have your bag taken, for a thief to identify which property to target. You also need to use some common sense about spares. Never leave a spare key in obvious places such as under a front door mat or plant pot. These are classic hiding places that will always be looked at. The best strategy is to have a copy kept with a friend or relative nearby, but make sure they also aren't keeping the keys anywhere obvious like this, but rather storing them somewhere secure and out of the way.
Install A Security System
For your peace of mind, you may want to look at installing a home security system. There are lots of options available, from deterrent alarms to full CCTV home networks, depending on your requirements. Work with a company such as homesecuritysystem.co to assess your needs and come up with a solution that works. A lot of systems now allow you to access them remotely, to monitor the property even when you are away on holiday.
Make Your Entrance Burglar- Unfriendly
The main entry points to your home are the areas you should focus on when improving security. Simply installing a motion-sensor light around the front door can highlight any unusual movement, as well as graveling your driveway – the noise created by someone walking across the surface is a definite deterrent to thieves who do not wish to attract any attention. Likewise, high fences and enclosed porches that provide a double barrier to entry can also be enough to put an opportunist off making the attempt to gain entry.
Making your home secure is often just about exercising some common sense. If you are planning a holiday, make sure you cancel any scheduled deliveries, so that piled up items aren't a dead giveaway, don't reveal that you're away on unsecured social media channels and consider a timer for the lights. Make it as hard as possible, and your home is likely to stay safe.
This post may or may not contain affiliate links. If you choose to purchase any of the products I have recommended, I may or may not receive a small commission at no cost to you. For more information, please see my disclosures.