Your child's safety should always be your number one concern!
"Safety With Strangers" is a 5-day FREE introduction course! 
Course description:
Are you afraid that your child may not be safe with strangers and other people around him?
Are you looking for an easy, positive, and effective way to teach him safety skills?
Do you want to worry less about him?
You are at the right place!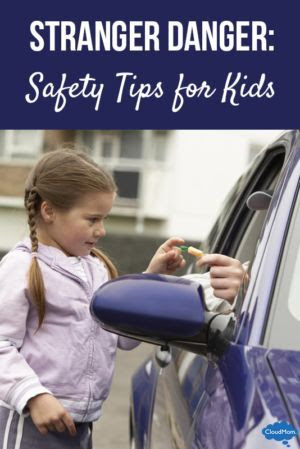 In 5 days you will:
1. Know the level of your child's skills.
2. Have a road map of the rules he needs to learn to be safe.
3. Learn the reasons why kids break safety rules.
4. Figure out a positive way to explain safety with strangers without scaring your child.
5. Teach your child how to be kind, polite and safe communicating with other people.
6. Understand 8 unsafe situations that should alert you and your child + action plans on how to respond.
7. Learn a way to explain abduction and other sensitive topics without introducing fear.
8. Teach your child to ask permission before leaving.
9. Know how to use books, cartoons, and games you already have for teaching safety.
10. Model safe habits for your child.
In five days you will have more confidence in this topic than for all prior years of raising your child.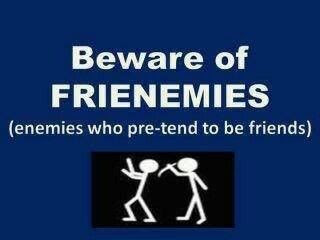 Course description
The truth is: most parents do not teach kids safety until something happens
"The 10 minutes I could not find my son in a closing park were the worst in my life. Checking all leaving cars and not seeing him anywhere – I ( a huge man) felt helpless." – Alex, dad (last name removed for the privacy)
It takes less than 10 seconds to abduct a child
"Do you want 
YOUR child to be SAFE?" 
Teach your child
"Safety with strangers in a positive way"
The most requested online safety course
for parents of kids 3-10 years old
Go from overwhelm and fear of knowledge and confidence
Are you working on safety with your child?
Not yet? Think it's "too early"?
Your kids are too young.
You have no time.
And, honestly, you don't want to think about it – it's too overwhelming (I know – I'm a mom too)
But, it's going to be too late before you know it:
"A big mistake: most people think if nothing bad has happened to them yet, nothing will happen – so they don't make any plans for that". – Brandon Schaefer, Deputy Sheriff, Wilco
Life happens,
School, classes, camps, play-dates,
New teachers, coaches, and friends.
Is your child ready to be safe on his own with all of these people?
Are you worried about your child getting kidnapped, harmed or sexually assaulted?
This is a big problem
It happens WHEN PARENTS ARE NOT AROUND.
Start teaching your child safety now.
Don't wait until it's too late.
Click the button to enroll
A system that works with kids
"SAFETY WITH STRANGERS"
A modern perspective on teaching kids safety
Online training for parents of kids 3-10 years old
A 3-hour course helping you teach kids safety with strangers and self-defense in a modern and positive way.
This training is different, in a big way
Positive – no scary stories or methods – with a goal to give you confidence without scaring your kids.
Play-based – kids will understand and remember it.
Practical – you can teach and they can use it in real life.
"This is worlds better than the usual "teach your kids to fear everything" safety resources I've found so far." – Liz T., mom (full names removed for privacy)
Our methods are a bit different, too
You'll have examples of conversations on how to explain safety without frightening your kids
Teach danger awareness, but kindness, at the same time
You'll teach by experience and involvement – so that skills stick forever
You will see your child's safety from totally new perspective!
As a result
What is the biggest takeaway from this training?
You will build your child's confidence that she can handle a dangerous situation.
Will help him be responsible for his own safety and make smart decisions when you are not around.
You will become less worried and more confident yourself.
The program
This is not self-help or parenting advice. This is like a math class but on safety. It will work for different parenting and learning styles.
1. The foundations for kids
Who is the stranger and whom kids can trust
How kids can communicate with the stranger safely if they need to
To figure out when a stranger is NOT safe
How to use inner alert signals
Kids need to do if they feel unsafe
What kids can do if other kids break safety rules
2. Safe communications with strangers
How to make sure nobody forces your child to keep a secret from you
To instill a habit of sharing plans and asking permission instead of running off
How kids should behave if someone pretends to know them
What to do with outgoing kids who are talking too much
Internet safety with strangers
Sexual safety with strangers and people kids "kinda-know"
3. Strangers to avoid
How to figure out when a stranger is a tricky person
What to do if a stranger is asking your child for help
When and how kids can help safely
Eight situations that should alert you and your child
What to do if a stranger claims to be sent by the parents
Emergency plan in case something happens to mommy (or another family emergency)
4. If a stranger becomes dangerous
How to figure out when a situation becomes dangerous and it's okay to break the rules and social norms
What a child should do in case a stranger is using force against him
5. Fighting dirty – kids self-defense
How to give your kids permission to defend themselves
What a child should do to attract attention so it does not look like a tantrum
How to call for help to get it
How to get out if you cannot get help
Self-defense kids can use against the adults
Can you imagine your child trying to figure out all these things on his own?
OR will you help him?
Plus bonuses for the parent:
How to transfer your own fears for your child into confidence
To cope with your past negative experiences
Help your child remember what to do in a dangerous situation (so that under the stress she still remembers what you have talked about)
Bonus lessons:
How to keep your shy child safe
To keep your fearless child safe
Help your child figure out and protect his physical and emotional boundaries
Your child is at risk, if:
He doesn't know about levels of trust.
Doesn't grasp the concept of strangers: he either knows everyone or wants to know everyone.
He can't identify people who might be dangerous.
May not understand if someone is tricking him into going somewhere by promising treats, candy, or goodies.
He believes anybody who's nice to him.
Talks to everyone and everywhere.
He shares too much information.
If you do nothing, unprepared kids become HELPLESS at the moment when there is a real danger:
It's hard for them to say No to food (especially sweets), toys, luring experiences, and unhealthy habits and choices.
They may get into people's cars, walk into their houses, let people in, go with people they don't know, and take dangerous things from strangers.
These kids don't understand when they are in danger.
They can't ask for help.
And they don't know how to get out of trouble.
Growing up without strong safety skills means these kids may have problems with safety as grown-ups as well.
What parents say 
"My now 14yo did scare me once when he was allowed out to the park himself around 10 years old. 
I thought he "knew enough" about stranger danger, but when a strange woman invited him to go see her puppies, he was ready to leave with her. That's when I knew I needed help in teaching him." – Laura, mom (last name removed for privacy)
This is not your fault
Most parents are not educated in safety practices for kids. It's time to do it for your kids!
A big mistake
Many parents follow the "old school" rule and teach kids to trust only people they know, and that all strangers are not safe.
As a result, these kids can't ask a stranger for help and receive it when they are in trouble.
They fear new people in their life.
And the worst scenario – they often become victims of crimes caused by people they "kinda-knew" and trusted.
How is your life going to change after this training?
Do you want your kids to be helpless?
Or do you want to prepare them to be safe?
1. Provide them with tools to use in case of abuse or situations when you are not around to protect them.
2. Teach "red flag" awareness without instilling a fear of ALL strangers.
3. Warn them about bad strangers without taking away their friendliness to the good ones.
What parents say
How do you feel about your fears now after using this module? "Fears are normal but I can choose not to pass them on to my child. Just because I'm afraid of something doesn't mean my child needs to be – I can teach her how to react in instances."

What are the new things you've learned? "Repetition is key to getting a response in stressful situations. Talking about something once or watching a video isn't going to get an automatic reaction when kids are tested with stressful situations."

What did you find most helpful? "That I don't have to pass along my fears – i can educate my child on what responses are appropriate in situations. The examples of the stories and examples to say when talking about them with my child." – Missy Glaser, mom
And have a peace of mind for yourself!
Feel comfortable leaving them with others, knowing they won't make bad decisions while in others' care.
Make running errands easier, have more enjoyable play-dates, traveling and going out together.
Worry less. 
When you are not around (or not looking) your kids can be safe on their own.
They understand why, and they know how to do it.
This would be a great relief!
What parents say:
"Be WITH kids "Stranger Safety" course has been a very insightful course. 

Every module covers a different aspect of stranger safety with ideas and games to play with your kids to teach them about this topic. 

I was pleasantly surprised with the detailed content and how easy it was to understand it. 

I would highly recommend this course to anyone wanting to start teaching their children about stranger safety. 

It really opens your eyes to situations you may never have though of." – Sophia Koulakis, mom 
Let's think long-term: protect your kids for all their life!
1. Skills: To understand the importance of safety rules, and follow them without you helicoptering over
2. Trust: To trust his safety skills when he gets older and requires more freedom
3. Safety: To be safe at school, camps, public events, field trips, and play-dates
4. Respect: To be treated with respect at school and in society
5. Smartness: To make smart decisions and stand up for themselves
6. Freedom: To be safe when traveling
Do you want to prepare your child for life outside of your home?
What child care professionals say
"I hadn't thought too much about the "double standards" we create as parents.  Or how to really spell out the difference between levels of trust and levels of goodness.

Hands down, the "games" at the end were fantastic!  

I felt more armed with knowledge of how to better equip my kids to deal with strangers and their feelings.

You're doing a great job! I'm learning SO MUCH about my attitude, my beliefs and what MORE I should be doing for my kids, THANK YOU!" – Laura Richards, Mum of two and Founder of Laura's Wee Lambs, Childminding Service
Why is this program better than anything you have seen?
It's different from anything you've seen before:
Positive – gain confidence and not scare your kids.
Play-based – kids will remember it.
Practical – use in real life.
Designed for busy moms and dads:
Age-appropriate explanations
Hands-on games
Quick lessons
Conversation scripts and examples
Recommendations for special situations
Tips on how to avoid mistakes
A community of support
A positive trainer (and a mom who's been in your shoes) – because nobody needs more fear!
What parents say:
"I love the reassuring and confident tone you take in the module. 

You are not tearing me down or telling me I've been doing everything wrong. Instead you're giving me other viewpoints to consider and other tools to try. 

Sometimes my first reaction to parenting advice is really defensive and it takes me awhile to work through that to internalize the advice. I did not have that defensive reaction with this at all!"  Liz T., mom (full names removed for privacy)
Parents who are teaching kids safety with us:
Are confident about their kids' safety skills
Teach their kids safe on the go using the situations that come naturally without overwhelming themselves or scaring their kids
Save time using quick, easy, no-preparation games and experiences
Provide age-appropriate explanations kids understand and remember
Avoid costly mistakes and prevent problems before they happen
Worry about their kids being around teachers, coaches, and other adults
Stress over the news and scary stories on the internet
Don't pass their negative experience and fears onto their kids
By the time their kids grow up these parents will know they did their best to keep their child safe.
What parents say:
"I completed "Safety with Strangers" course by Katy and absolutely loved it!!

Before I started, I had so many questions about how to approach the subject with my kids because I didn't want to scare the life out of them – I'm already scared enough by it!

By the end, though, I had the confidence and knowledge to go through these topics one at a time with my kids, in a meaningful and logical way.

My favorite parts were the games included at the end of the modules. They really helped understand the way to teach these things to my kids in a tactile, sort-of real life way so they would retain the 'what to do if…' mentality.

I think the biggest benefits of the course are:

(1) the fact that Katy is a mom and knows her stuff really makes it easy to follow along and be truly supported along the way, and

(2) there are several different topics that I can almost promise you've never thought about until really digging into how to keep your child safe by prevention.

I definitely recommend this course to all moms who want to make their kids knowledgeable and capable of keeping themselves safe!!", Stella Nadene, mom of 3
Kids who are learning safety with us:
Behave thoughtfully and confidently
Know what situations are dangerous and how to handle them
Use rules and common sense to stay safe even when their friends don't
Stand up for themselves
Get help
Can remove themselves from dangerous situations
By the time they grow up these kids will be capable of keeping themselves safe:
What parents say
"The biggest is the realization that I should not be trying to teach him specific step-by-step reactions for every potentially unsafe situation, but that I should be working more on helping him develop his skills and intuition so he can react safely even in situations we've never discussed." Liz T., mom (full names removed for privacy)
"I love how you are reassuring to the parent!" Apple Brooks, mom
Is there any guarantee?
If you are not satisfied with this training, send me an email within 14 days of your purchase and you will receive a refund (See Legal for the full Terms and Conditions).
"I love the content so much that I feel like a bad parent since I have taught my kid this yet.

It is really scary thinking that something could actually happen to my child." Sophia Koulaskis, mom
I know you would rather put it off till later, but:
Let's be honest.
× If you don't do it now you will never do it.
×  Your child will stay unprepared and you will feel guilty not preventing the trouble you could have prevented with this course.
× Doing it "one of these days" means "none of these days".
Don't wait until something happens to start teaching safety.
It might be too late.
P.S.
You and your kids are the most precious things you have.
♥ Protect them!
Enroll now and keep your child safe!
This post may or may not contain affiliate links. If you choose to purchase any of the products I have recommended, I may or may not receive a small commission at no cost to you. For more information, please see my disclosures.